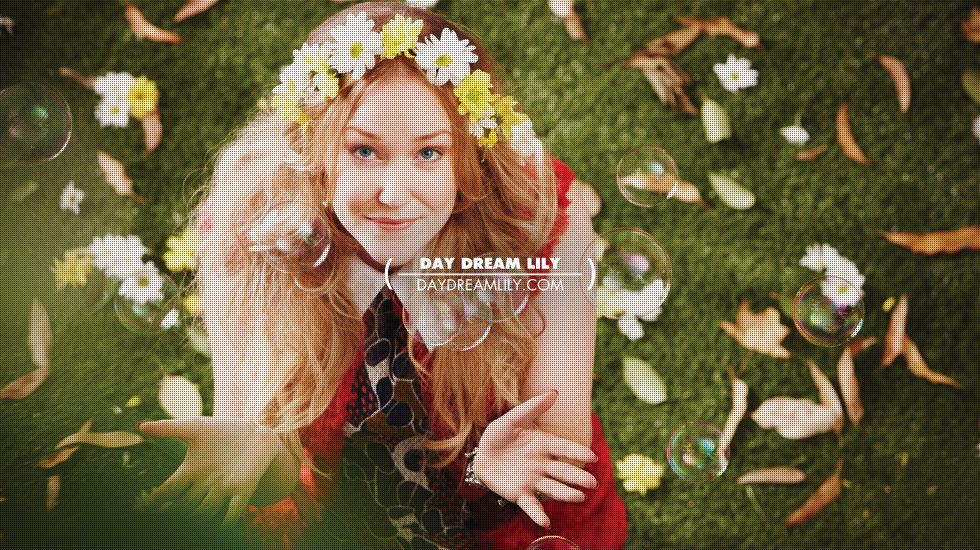 Her long locks trail behind her at the markets, wrapping through her fingers as she peruses the stalls.
'Scientist by day and fashion blogger by night' sounds like the opening line of a modern day fairytale, but it's all part of a day's work for eclectic country-girl, Liss. Learning to use a vintage SLR at age 11 was the start of a love affair with photography that eventually led to the creation of 'Daydream Lily', part blog, part creative outlet, part imagination.
With her relaxed 70s style and flower-child aura, you'd be forgiven for thinking that Liss was a visitor from another time. A vintage-lover with a passion for craft and a love of all things whimsical, Liss stands out from the crowd, in the most magical kind of way.
Her hair, a long, wavy, balayaged dream, lends itself perfectly to her quintessential boho style. She twirls it lazily around her fingers as she speaks, reminiscing about her childhood in the country and the endless days spent crafting things from 'baskets of junk'. Winding up in weekend detention for painting her own school shoes never fazed Liss, who simply used the time to daydream.
A lover of length, it's hard to imagine Liss without her long locks trailing behind her at the vintage markets, wrapping through her fingers as she peruses the stalls, dreaming always. And finally, we ask… who is Lily? Liss smiles with her eyes when she speaks. "Lily is sort of this persona. That creative girl we all have living inside of us. She's my creative outlet."