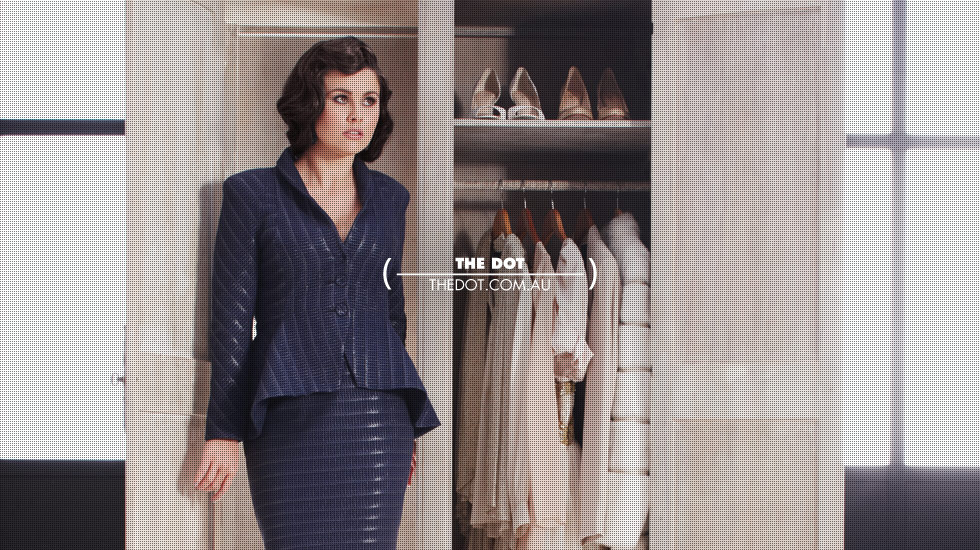 Charmingly disheveled, her hair sings of Saturday morning sleep-ins and cups of tea in bed.
She's renowned for repeating her favourite outfit ensembles unashamedly until she tires of them, but Nicole makes no apologies. Wearing only what makes her happy, she's a fan of floaty pieces and there's joy in every outfit. Throwing things together is a daily pleasure, each garment a treasured member of her cheerful fabric family. She tucks a piece of hair behind her ear, a cheeky escapee. Charmingly disheveled, it sings of Saturday morning sleep-ins and cups of tea in bed. A playfully tousled ode to the funner things in life. "perfection," she says, "is boring".
Nicole dreams of picnicking under the Eiffel Tower as she follows the trail of Coco Chanel. She's enamoured with the late style icon's tenacity, inspired by the way she disregarded trends to carve her own path. Her blog, 'The Dot', showcases an affinity for the unusual, underpinned by a wealth of fashion knowledge she attributes to her years working as a David Jones buyer. The strong focus on up-and-comers (Designers of Tomorrow) is refreshingly upbeat, much like the girl herself. Bubbly and open, there's a rawness to her that's similar to the honesty you find in children. She laughs about her partner's disinterest in fashion, delighting in her daily opportunity to style him.
Nicole spent the first 6 years of her life living with her grandmother, a woman famous for once out-shopping Nicole. Early memories of frolicking around the kitchen covered in flour are some of the fondest she has, so it's no surprise she's a passionate cook. She admits speed is not her forte and smiles, delivering the line her partner has heard on more than one occasion. "My theory," she says, "Is that masterpieces are always worth waiting for."
Notes