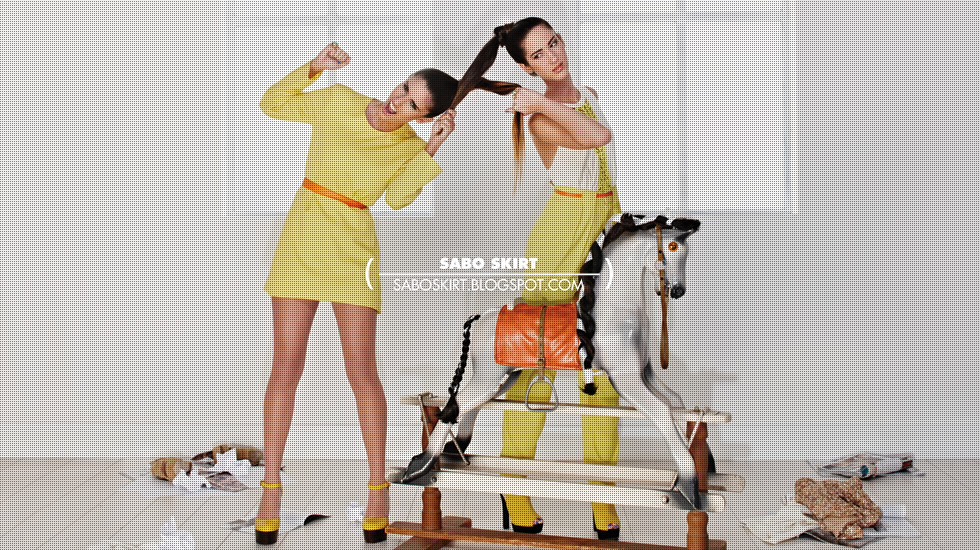 It's hard to believe they're not sisters. Long legs and dark, flowing hair aren't the only things these two girls have in common. Friends for over 8 years, it's hard to distinguish where one ends and the other begins. They blend into one another like watercolours, two pieces of a puzzle, the prettiest picture.

Thessy and Yiota's foray into fashion started in high school, harmlessly at first. They discovered magazines and – as teenage girls do – spent hours flicking through them, the same pop songs playing on repeat. They cut things out and stuck them places, pictures of dresses they couldn't afford. The stickytape tore the paint from their bedroom walls and made their parents angry. But it was too late, they were hooked.

It wasn't until Thessy and Yiota were at University, both studying marketing, that they realised they could make a living from all their dreaming. As a late night study session trickled into the early hours of the morning, they began to formulate a plan.

The result is Sabo Skirt, a blog and online store, flourishing faster than they ever imagined. Vintage pieces, sourced from America, are styled with the latest trends – they say there's something for everyone. Thessy and Yiota model the store's clothes themselves and none of the images are retouched. It's refreshingly authentic. Their hair, balayaged, is styled to match every shot and always looks effortlessly perfect. Thessy laughs and confesses she can't style her own hair, that Yiota does it for her. "Never one without the other," they say. It couldn't be truer.
Notes